In January 2022, FSP relocated its HQ to the Now Building, part of the pioneering Here+Now campus at Thames Valley Park, Reading.
Here+Now is the UK's first office development to have been awarded BREEAM Outstanding, Fitwel three-star and RESET Air accreditation. Centred on sustainability, community and employee wellbeing, this carbon net zero development offers access to 3,000 sq ft of exercise space, an outdoor working zone, cycling facilities, outdoor cinema and over 80 acres of wetland habitat at the Thames Valley Nature Reserve.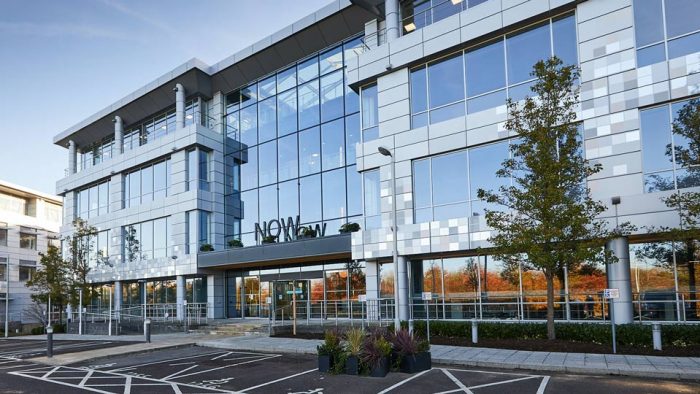 We worked collaboratively with Office Principles to design and deliver a new 5,000 sq ft contemporary workspace that reflects FSP's flexible working practices.
The space incorporates a series of distinct zones, including open-plan collaborative working areas, hybrid meeting rooms, stand-up desks, and breakout areas, designed to fulfil a variety of needs. A main boardroom and a purpose-built innovation hub have been designed to host interactive client workshops.
The free-flowing office space, with access to the outdoors, has been designed to be fully accessible and promote the movement of employees.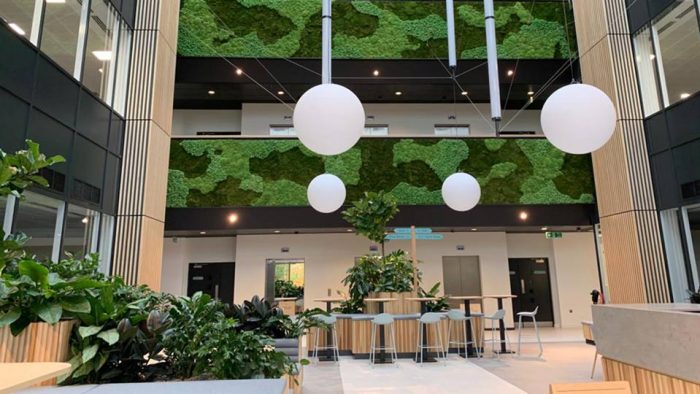 Tom Parsons, Sales Director at Office Principles said: "FSP has enjoyed a period of rapid growth and needed a much larger space that was inclusive and accessible to its expanding team. As a people-centric business and a three-time winner of Best Companies in 2022, we felt that FSP would benefit from having a larger space within a campus that supports technology, innovation and wellness. 
This has been a partnership-led project, with teams from both businesses working together. The new workspace is perfectly aligned to FSP's culture and values and constructed using sustainable materials that have fitted seamlessly with the building. It facilitates different ways of working, but also provides an excellent opportunity for employees to reconnect and collaborate with their colleagues."
Our CEO, Simon Grosse, said:
"We are absolutely delighted with our new modern workplace, it is everything we envisioned and more, with plenty of space for our growing team. This new space will provide FSP with fresh opportunities for connecting and collaborating with colleagues, clients, and our wider community partners in a dynamic and engaging purpose-built environment that pioneers a new level in workplace sustainability."