We are delighted that Tim Ebenezer, our Chief Operating Officer, Pete Grosse, our Chief People Officer, and Eve Silveston-Maxey, our PMO (Project Management Office) Lead within the Product & Programme Delivery team, have all been recognised by Inspiring Workplaces™ in their 2022 Inspiring Leaders awards.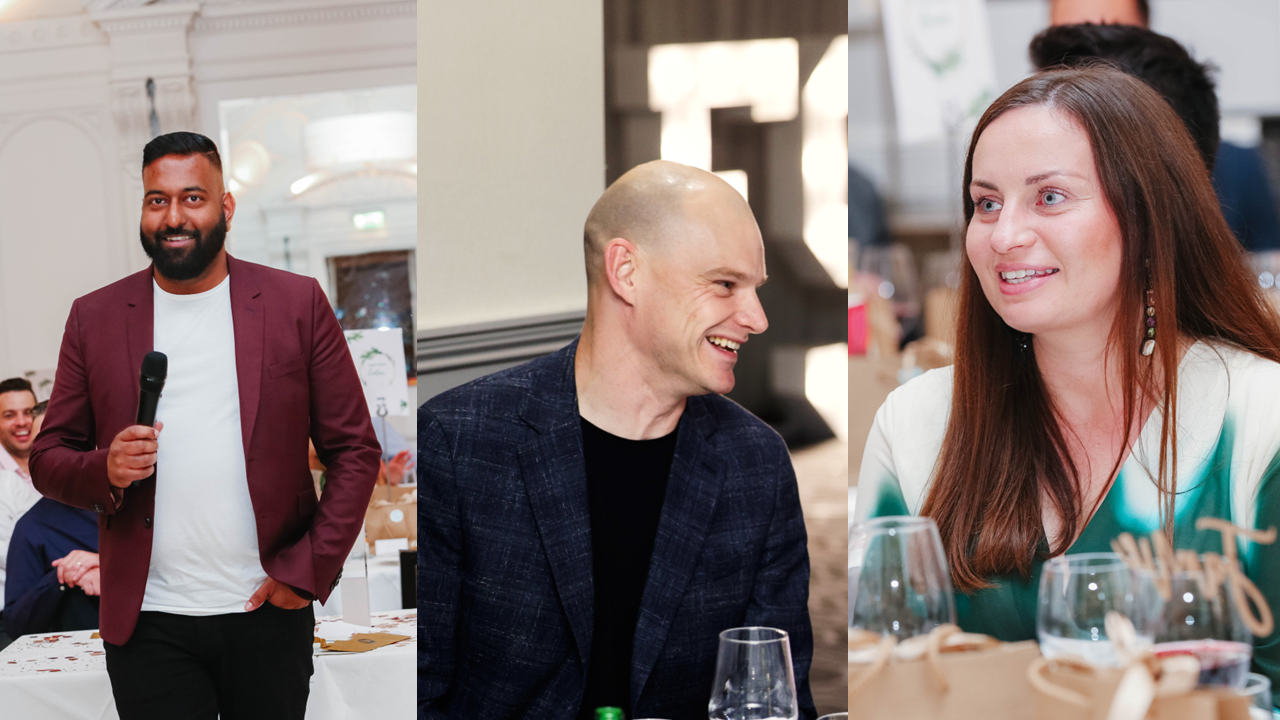 Inspiring Leaders exists to recognise individuals across all levels of an organisation who inspire others, they help teams and their organisations to navigate personal and business challenges, and contribute to making their business, their community and the world a better place. In addition, all those awarded Inspiring Leaders have demonstrated four essential qualities: humanity, courage, communication and empowerment.
FSP are committed to providing an inclusive environment that supports people to thrive at work and to be inspired by the purpose and impact of our efforts for clients and our community.
This is what our colleagues said about our Inspiring Leaders:
"I am lucky enough to have worked with Tim for many many years, Tim always acts with the highest integrity, staying true to his core values in every interaction no matter who it is with or what he is doing. As a leader at FSP, he is a true role model of behaviours as well as an illustration of what is achievable if you put your heart into something. Tim is an amazing listener, supportive and takes action when needed, not only has Tim driven FSP forward as a business but he has also been an amazing mentor, leader and friend to me, supporting me to be successful in my own career and through difficult personal times."
– Fay Hawkins, Partner, Programme & Service Consulting, about Tim.
"Eve is an inspiringly human, passionate, and authentic leader and leads from the front. She has a unique ability for empathy and emotional intelligence whilst driving the team towards high performance and quality results in all environments she operates in, regardless of whether she is leader of the team in role title. She is passionate about doing the right thing, both for outcomes and for people, and has a talent for finding the compromise or creative solution in complex and challenging situations."
– Gina Bull, Delivery Manager, about Eve.
"I joined FSP in March 2022 with Pete as my Line Manager. With the support and guidance from Pete, I have managed to develop my skills and knowledge of the recruitment specifications within the tech industry. Pete has enabled me to build great relationships with stakeholders, ensuring I am always in the know and have his full support across all of our engagements. Pete has empowered me to take on and own projects and the recruitment process. He has encouraged me to make my mark at FSP and recently, implement the structure and policies around a specific department within the business that has just launched. Pete empowers me to think for myself and trust my own judgement – but he is still there to support when needed. Overall, Pete has made my transition in to FSP an amazing experience."
– Charlie Thompson, Talent Acquisition Executive, about Pete.
See the full list of Inspiring Leaders in 2022, HERE.